Top-Notch Windows in Commack NY
Casement Windows Replacement in Commack NY
When considering a window replacement or window installation for your home, casement windows emerge as a sterling choice due to their unique blend of functionality and aesthetic charm. Characterized by their side-hinged design, casement windows pivot open like a book using a crank operating system. This design ensures maximum ventilation as the entire window can open, unlike the restricted airflow of sliding or double-hung windows. Additionally, they provide excellent thermal protection when closed, with the sash pressing tightly against the frame to create an airtight seal.
For the residents of Commack, NY, casement windows resonate with the demands of both climate and culture. In the varied weather of Commack, New York, these windows offer the flexibility to enjoy cool breezes during mild days and create an energy-efficient barrier against the harsher temperatures of summer and winter. Their ease of operation and cleaning make them a fitting option for the diverse lifestyles of our community, harmonizing with both the traditional architecture and the contemporary designs prevalent within the area.
The versatility of casement windows allows them to be installed in virtually any room, but they are particularly well-suited for areas where ventilation is key. Kitchens and bathrooms in Commack homes, where airflow is crucial, can benefit immensely from casement window installation. Moreover, their ability to be fully opened provides an easy escape route, which can be vital in case of an emergency, making them an excellent choice for bedrooms as well.
Choosing Commack Window Replacement means opting for a window contractor in Commack, NY, that understands the intricacies of both the product and the needs of local homeowners. Our expertise in replacement windows extends to ensuring that each casement window enhances your home's insulation, reduces noise, and increases security. With a wealth of experience in residential window installation, we consider every aspect of your living space to provide you with a solution that is both beautiful and practical.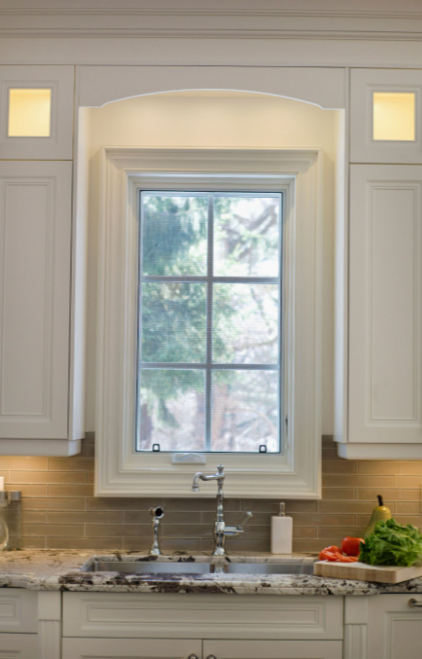 Enhance Your Commack Home with Tailored Casement Window Solutions
Elevate the look and feel of your Commack residence with our custom casement window solutions, designed to blend seamless functionality with personalized style. At Commack Window Replacement, we understand that each home is a unique sanctuary, which is why we offer bespoke casement windows that not only amplify your home's aesthetic but also promise enhanced comfort, energy efficiency, and long-lasting durability. Unlock the full potential of your living spaces with windows that are tailored to your specific needs, and watch as your home transforms with the clear, unhindered beauty of Commack's finest casement windows.